January 20th, 2020
By the very nature of photography, highlights and shadows are an integral feature in most genres of the art. In minimal photography, shadows can be used to very good effect as the subject of the image. In the above example, detail can still be quite clearly seen in the sunlit areas, while the shadows, which account for approximately 50% of the image, are almost completely detail free, eliminating distracting detail which could otherwise confuse the viewer.
January 17th, 2020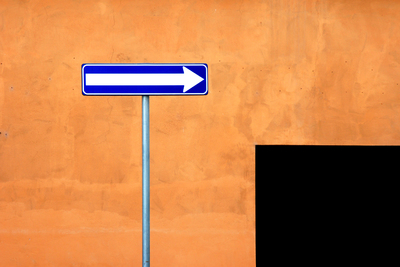 Marmite is a famous British branded yeast extract spread. It has lovers and haters, and not much in between. The manufacturers even use this love/hate relationship as a feature of their advertising. I find a similar love/hate standpoint toward minimalism in photography, and wonder why it is like that.
In the featured photograph I see a beautiful arrangement of shapes and colours where others may just see a sign against a wall. It is this transformation from the mundane which excites me about minimal photography, in the same way that, for me, Marmite transforms a mundane slice of toast into an exciting taste sensation.